Arduino
Details

Written by:

Mr Garage

Category: ARDUINO
Hits: 7129
It took about few weeks for to understand (hard way) the application of Interrupt in Ethernet Shield. There is no complete explanation or manual in the internet could be found. Anybody (including me) who were trying to search how to write the arduino sketch and make interrupt works will find a partial explanation in forum.
As I discovered the way how to make interrupt work in Ethenet Sheild, I think people out there maybe has the same difficulty like me. So, I try my best to explain it all (hopefully) and make everybody understand.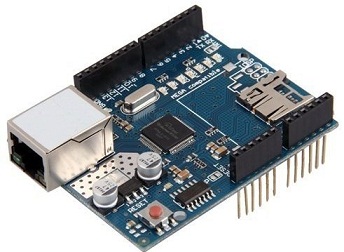 Read more: Complete (soft of) explaination on Interrupt (IMR) usage of Ethernet Shield
Details

Category: ARDUINO
Hits: 3253
I like to make a revision on Temperature and Humidity Monitor. After a few test, I found few flaw in the article.
First of all, the diagram. For the SD reader part, I not connect any connection to the second GND pin. Whenever, you try to power up to Arduino and monitor the output in serial terminal, arduino can not detect any SD card.
So, the correct connection is to connect all GND pins to GND.
Secondly, the output in CSV file. There is no separation between temperature and humidity reading. So, below is the correct one. I put comma between them.
I got a new project to monitor temperature and humidity 24/7. So, I set logging delay to 5 minutes, where 5 * 60 * 1000 = 300000. (1sec = 1000). At this part, i put the delay value straight to the function delay() and not the integer variable as before.