Raspberry Pi

The Raspberry Pi is a single-board computer developed in the UK by the Raspberry Pi Foundation with the intention of stimulating the teaching of basic computer science in schools.
In Garage Box, I will write article about my experience with Raspberry Pi.
Details

Written by

Mr Garage

Category: Raspberry Pi
Hits: 2984
Last Tuesday, I attended my son's first day in school. Suddenly, caught into my eyes, a display monitor hang on the wall of the school building. It was displaying Linux console start display with Raspberry Pi logos. Wow, at first, I thought the school use some kind of advertisement equipment or media centre. But I was wrong. It is much better than that.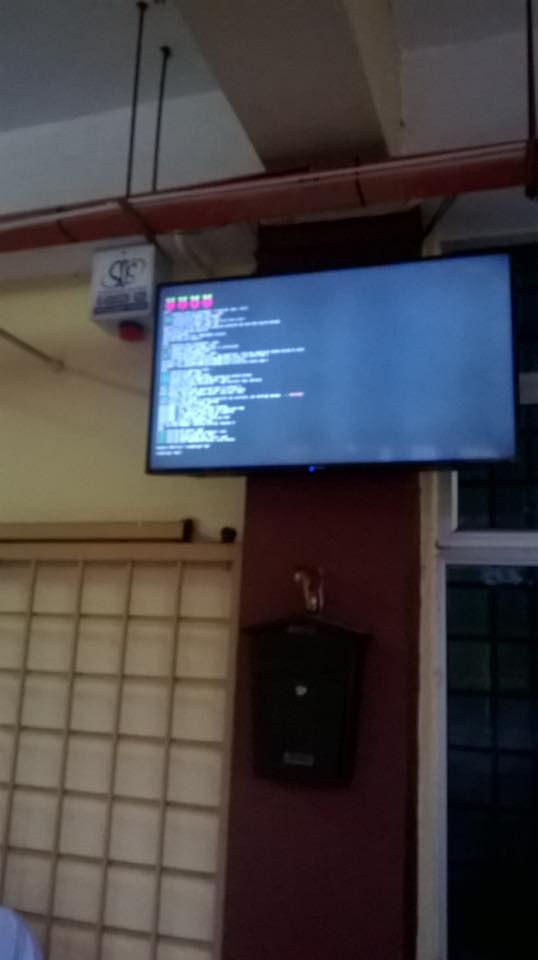 Read more: Raspberry Pi used as solar energy information system in Malaysia's school.
Details

Written by

Mr Garage

Category: Raspberry Pi
Hits: 2657
Masalah awalnya, sebab pencetak berfaks aku perlu diletakkan dalam bilik belakang kerana di situ ada sambungan unifi, wifi dan IPTV yang digunakan oleh adik ipar aku. Isteri aku pulak nak guna pencetak tu di bilik dia, tetapi kadang kala hendak guna faks juga.
Cara paling senang adalah menjadikan pencetak USB kepada pencetak berangkaian. Macam biasa, kita boleh guna Raspberry Pi sebagai komputernya. Adalah baik gunakan Model B sebab ada ethernet interface. Kalau kita nak guna wifi adaptor sekalipun, kita ada USB port tambahan untuk pencetak USB. Berbanding, Model A yang hanya ada 1 USB port dan tiada ethernet interface.
Sila gunakan SD yang sudah dipasang dengan Debian Whezzy. Updatekan pakej aplikasi dengan menaip,
#sudo apt-get update
Selepas itu, pasang aplikasi CUPS (Common Unix Printing System).
# sudo apt-get install cups
Kita ingin menggunakan cups dengan kemudahan konfigurasi yang boleh dibuat di web. Maka, ada satu perkara yang selalu orang lupa untuk menamakan pi sebagai ID yang boleh menguruskan konfigurasi cups di web. Sila taip,
#sudo usermod -a -G lpadmin pi
Untuk langkah tambahan, kita boleh tambahkan kebenaran untuk mengubah konfigurasi dari rangkaian LAN sahaja. Sila edit fail cupsd.conf di /etc/cups
Sila tambahkan Allow 10.0.0.0/24 pada konfigurasi 
<Location />
Order allow,deny
Allow 10.0.0.0/24
</Location>

dan
<Location /admin>
Order allow,deny
Allow 10.0.0.0/24
</Location>

Selepas itu, restart servis cupsd,
#sudo service cups restart
Akhir sekali, anda sudah boleh akses cups secara remote di web dengan menaip, http://ip_address:631
Sebelum konfigurasi pencetak anda, sambungkan pencetak USB pada Raspberry Pi. Akses laman konfigurasi CUPS dan klik pada Administration.
Klik pada Add Printer untuk menambahkan pencetak USB dan sekaligus membenarkan pencetak dikongsi di rangkaian.
Details

Written by

Mr Garage

Category: Raspberry Pi
Hits: 2146
Tahniah kepada Raspberry Pi Foundation, di atas kejayaan mereka mencapai pengeluaran dan penjualan Raspberry Pi ke 500,000 unit.
Tidak sampai setahun, mereka telah mencapai kejayaan ini. Semenjak had penjualan dan tempahan dimansuhkan pada Julai 2012, tempahan ke atas unit ini meningkat. Kita masih tidak tahu lagi bagaimana pula dengan Model A yang dikilangkan baru-baru ini. Mungkin Model A tidak menjadi pilihan ramai tetapi masih ada orang yang ingin memilikinya dengan harga rendah untuk aplikasi yang tidak melibatkan rangkaian.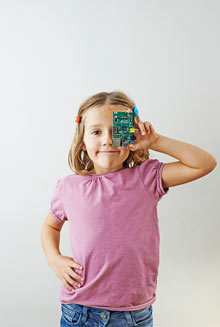 Read more: Tahniah! Penjualan Raspberry Pi sudah mencapai setengah juta unit.
Details

Written by

Mr Garage

Category: Raspberry Pi
Hits: 5421
Using WiFi USB Adapter with Ralink RT5370 at Raspberry Pi maybe has a different approach like other WiFi adapter. This article is ease your mind when using this type of wifi adaptor.

Using in OpenELEC XBMC.
Setting up the USB is very easy because the module is already there. What give us a headache is sometimes XBMC not detect the network interface.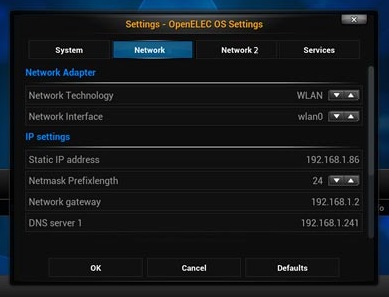 In order to get the wifi network interface works, make sure wifi USB adapter is connected properly. Then, at the XBMC setting, (refer above screenshot), change network interface between wlan1 to wlan0 or vice-versa that work for it.
Simple, right.
Read more: Using Ralink RT5370 USB WiFi Adaptor with Raspberry Pi
Details

Written by

Mr Garage

Category: Raspberry Pi
Hits: 3470
Ada lagi perbandingan Raspberry Pi dengan alatan lain. Kali ini dengan MK802 II. Kepada sesiapa yang tidak mengetahui MK802 II, adalah pada asal fungsinya menjadikan Android boleh digunakan pada TV dengan sambungan HDMI. Dengan saiz yang besar sedikit dari saiz kad flash, memang amat sesuai digunakan untuk TV sebagai pusat media dan melebihi fungsi WDTV.