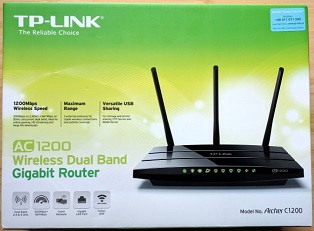 I subscribed Unifi in April 2018. In my house, it is more than 10 devices connected to my router including IoT devices.
One day, my sister told me that her smart phone and notebook not connected to internet. From her information, we might assume Unifi service is bad. However, HyppTV and other devices has connection to internet via wifi since it located near the router. My sister accessed internet from her room up stair.
TROUBLESHOOT
I did some troubleshoot. I brought her device and notebook near the router also did not solve the problem. What I found, wifi connection was there but it unable to get IP address from router. It got IP address 169.*.*.*. This is not good.
I restarted all Unifi equipment didn't help either.
SUMMARY
From above finding, the device and notebook unable to get IP address from DHCP server in router. Why did it occur to my sister? No luck i guess.
SOLUTION
I knew the router's firmware did not updated. However, I did not do it because I afraid the configuration in it would lose. I do not know what is the password for Unifi.

But one feature available in the router is to assign specific IP address to specific device or MAC address. Using this feature, device does not waiting for DHCP request (request for IP address in broadcast) anymore.
Steps:
1. Go to router configuration page by accessing the IP address of the router from browser. For example, this router IP address 192.168.0.1 . Then, logon. You need to know the username and password of the router.
2. Get MAC address from the device. If device connected to wifi, from the router configuration page, go to Wireless > Statistics . At the page, you can see a lot of devices's MAC address whether it has IP address or not. Identify which one is the device.
Or, better to check the MAC address in the device.
3. Go to or click Network > DHCP server. At Address Reservation, click Add. Then type in the MAC address (seperated by -), IP address and descrption of the device for reference. Please remember, the IP address must be in the same IP address range with others and router. For example, if the router is 192.168.0.1, IP address for the device must be 192.168.0.* where * is a unique number between 1-254. Then, click "Enable this Entry". Finally, click OK.
4. Reconnect the device and check if the device able to access internet.
WARNING
Above solution is only apply with above troubleshooting and finding. This solution might not fix similar problem that might caused by unknown problem.
p/s: I think TM got a lot of problem with a bad service. For me, this is not a bad service. The fibre line is fine. The router is bad.