Operating System
Details

Written by

Mr Garage

Category: operatingsystem
Hits: 466
There will be a time, Windows Update failed in Windows 10 Operating System. You might trying clear somes SoftwareDistribution folders, restart related update services and run some OS fixes never successful.
I discovery this. I hope it might help you updating your Win 10 devices.
Symptom:
1. Windows update fail to get latest update.
2. Error message: "Your device is missing important security and quality fixes."
3. Sometimes, Windows update able to get the list of updates but fail to download.
Read more: Windows update failed. "Your device is missing important security and quality fixes."
Details

Written by

Mr Garage

Category: operatingsystem
Hits: 513
Miracast or wireless display or wireless projection might fail when connecting to miracast device or wireless display device such as tv and projector.
When I went through for the tips in resolving the issue, most of them are about creating new firewall rules or disabling Windows Defender Firewall. However, adding new rules for %systemroot%\system32\WUDFHost.exe sometimes not fix the issue because the rules already there by default (local rule).
In some cases, miracast works in projecting from PC to TV but not when PC is joining to domain.

Disabling Windows Defender Firewall would solved the issue but it exposed PC to unwanted inbound and outbound connections.
Read more: Wireless Display (Miracast) fail in Windows 10 due to firewall?
Details

Written by

Mr Garage

Category: operatingsystem
Hits: 1838
I have been wasting 3 week (until today) to figure out what wrong was with my image development. With the same Windows base i used since early this year, I kept updating it until I stuck whenever I launch DELL Image Assist to develop image.
Today, I found that the minimum requirement might not only rely on RAM and storage space. Also, the number of CPU core.
Read more: Optimum requirement for DELL Image Assist in Virtualbox
Details

Category: operatingsystem
Hits: 3261
Fabrice Bellard, pembangun QEMU emulator, telah menulis PC emulator dalam JavaScript. Sekarang anda boleh mencubanya dalam Forefox 4 dan Google Chrome 11.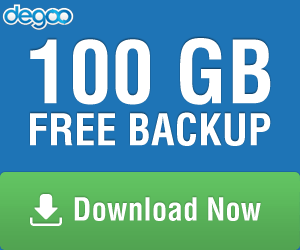 Info
GarageBox.Org adalah laman teknologi dan perkara yang kami minati yang disampaikan mengikut perspektif kami sendiri dalam Bahasa Melayu. Jika ada idea baru yang masih belum diterbitkan di internet, kami akan sampaikannya dalam Bahasa Inggeris. Sebarang pertanyaan dan permintaan, sila hubungi kami di webmaster[a]garagebox.org .
---
GarageBox.Org is a website about technology and anything we like to do according to our perspective in Malay. If we have a new idea that still not publish in the internet, we will publish it in English. Any inquiry & request, please email us at webmaster[a]garagebox.org .